Non-paid Benefits: An Analysis of the Market
Undoubtedly, we are still seeing a shift in the employment market to that of a 'buyers'. In March of this year, Charities Institute recorded that 79% of organisations were struggling to hire, as there is an oversaturation of roles on offer in the sector. Increasingly, nonprofits find their talent being poached by the corporate organisation with a higher profile, higher pay, better pensions and employment guarantee. 'When Charity Staff leave an organisation, 62% move out of the charity sector altogether'. Restricted funded organisation, the likes of section 39's, find themselves losing staff due to better benefits elsewhere. Rising Inflation prices are also a consistent concern that is being felt across sectors. According to the Irish Times, 'Prices in Ireland rose an estimated 9.6 per cent in the year to July'. With inflation, security and burnout becoming increasingly prevalent worries for staff, do organisations need to start putting emphasis on other non-monetary supports, such as non-paid benefits? 
Staff Retention and Non-Paid Benefits
In the wake of the 2008 Recession, employees working in the nonprofit sector, along with other sectors in the economy, experienced pay cuts and/or pay freezes, worked shorter hours and/or took on extra work for reduced pay. HSE funded organisations saw a funding-cut that has seen organisations recovering to only 70% of pre-recession funds. Staff were left feeling undervalued, underpaid and with a lack of career progression. This caused unforeseen difficulties for organisations, despite their team's dedication to the mission, they struggled to retain staff due to budget cuts. With inflation on the rise and economic advisors throwing around the word 'recession', we can learn from here to get our cards in order in a proactive manner to protect both our organisations and staff. 
Flexibility in Post- Covid Working Environment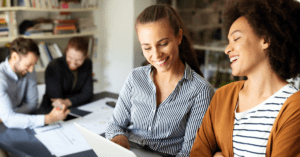 In analysis of The Community Foundation's National Guide to pay and benefits in community, voluntary & charitable sector 2019, some obvious areas for consideration are apparent. 'Flexibility', is an element of the report in a post-covid working environment that can be easily addressed by your organisation. Remote and Hybrid policies are essential for providing work/life balance to staff. Though it may seem like an obvious standard to have in place, many companies are enforcing return to work policies. It is important to ask the following questions before proceeding with enforcing new policies. Would your staff prefer to work from home or have flexible working hours instead? Could you offer more days of annual leave to your staff? Do you offer income protection, death in service or have sick leave policy in place that is higher than the statutory amount? Do you offer a pension contribution to all staff or just the most senior of the team?  
There are also certain statutory requirements that could be considered non-paid benefits that your team aren't aware of. If you have a human resource function, this could be easily bridged by explaining, for example, how to avail of a tax saver public transport ticket or how to get onto the bike to work scheme. If you have a generous maternity or paternity leave policy in place or provide service leave for long standing staff, are your employees or candidates aware of this? Do you provide any educational assistance in the form of study leave or monetary assistance to any or all staff? Could you provide a lower pension contribution to junior staff at 2% to help all staff with long- term financial planning? 
Reflecting on Your Organisations' Benefits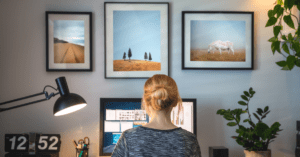 As The Wheel & The Community Foundation for Ireland compile their most recent research into the non-paid benefits of the nonprofit sector for 2022, it is as good a time as ever to question your organisation's benefits and career progression structures. What are your staff struggling with and which non-paid benefits are they seeking? Is your organisation large enough to have a Human Resources function? If not, do your board members have capacity to provide that support to staff? Do you provide a career mentor service to younger staff for career progression?  
In response to funding uncertainty, you could provide pay scales, simplify pay structures or introduce a Service Award e.g. a payment after 'x' number of years to help retain staff. For staff morale, you could introduce 'staff away' days or include a staff wellness programme. For attracting junior staff, could you introduce a graduate programme or offer links with third level institutions.  
The two most important takeaways are: to consider your staff and their needs, and be creative in how to support them within your financial limits. In placing your team, however big or small, at the forefront of your organisational culture, you will undoubtedly see more staff retention and attraction of talent. Job insecurity, burnout and inflation are going nowhere anytime soon and non—paid benefits will continue to be at the centre of candidate's minds where salary no longer becomes the most important element of contract discussions. 
For more information on staff retention, visit our recent 'Recruitment and Retention' event summary, or if you're interested in expanding your team, contact Fergal O'Sullivan for further details on senior recruitment.
https://2into3.com/wp-content/uploads/2022/09/Nonpaid-Benefits.png
800
2400
Eilis OBoyle
https://2into3.com/wp-content/uploads/2022/12/2into3Strapline.png
Eilis OBoyle
2022-09-26 12:46:11
2022-09-26 12:46:11
Non-paid Benefits: An Analysis of the Market