How Nonprofits can Mitigate Risk at a Time of Crisis
Last weeks session by the Wheel on their Pre-Budget 2023 Submission was a stark reminder of the scale of the financial challenges facing the community and voluntary organisations. The Wheel have completed fantastic work in developing a set of costed asks on behalf of the sector for An Taoiseach and relevant Ministers to consider in putting together the 2023 budget. As we await the decided outcome on the 27th September, there are some important lessons that all nonprofits should reflect on to ensure they are best placed to weather this and future storms.
The importance of a diverse funding model
Organisations that do not rely too heavily on one source of income are more resilient.
We saw the extent to which public and community fundraising was impacted by COVID-19 restrictions. The Wheel's submission describes how community and voluntary organisations which are reliant on state funding – including under Section 39 (HSE), Section 56 (Tusla) and Section 10 (Housing Act) arrangements – now face an existential shortage of funding, with many not seeing any increases in funding since 2008, representing a decline in real terms. State funding can often be the slowest to adapt and respond.
Our data from the Irish Giving Index shows that fundraising is surprisingly resilient during times of crisis or economic downtown. However, different income sources are affected by differently. All nonprofits should consider and strategise for how to diversify their funding models to reduce risk.
The importance of making time to strategise
COVID-19 demonstrated that nonprofits are capable of innovation and flexibility, with virtually every organisation having to adapt how it delivered its mission and key services almost overnight. The necessity of responsiveness continues today with organisations tackling what seem like the poly-crises of inflation, the impact of the War in Ukraine, housing, and health waiting lists.
Organisations and their staff can operate reactively for only so long. While it can seem too difficult to carve out the time for strategic thinking at a time like this, it's the only way that nonprofits can find a way out of firefighting mode in the medium to long term.
In order to ensure the sustainability of your operations, and ensure the wellbeing of your staff, make the time to ask the tough questions: What is our core purpose? What services and supports will help us deliver our Mission and meet the needs of our service users and communities? Can we deliver our work in more efficient or effective ways (such as through collaborations or by using hybrid models)? Do we have the right organisational structure to deliver on our ambitions?
The importance of talent management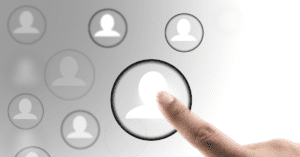 We all know that pay has never been what has attracted people to the community and voluntary sector. However, there are now many factors that risk drawing away your key talent – including the impact of inflation on household's own budgets, and the negotiated increases in public sector pay. Fran Brennan, The Wheel Event panellist from Polio Survivors Ireland, shared that it took the organisation 18 months to recruit a volunteer coordinator.
The Wheel is making some important asks to government that will support the sector recruit and retain staff such as mainstreaming multi-annual state funding, providing funding that supports full-cost-recovery, and dedicated investments for workforce skills and training.
As we discussed at a recent 2into3 event, there are other things organisations can do beside pay increases to retain staff for instances flexible working policies, a supportive working culture, training and development opportunities.
For more information on these findings, or to avail of our strategic planning services, contact Luna Atkins or visit here.
https://2into3.com/wp-content/uploads/2022/09/How-to-Recruit-and-Retain-Volunteers-Cover-Image-3.png
800
2400
Eilis OBoyle
https://2into3.com/wp-content/uploads/2022/12/2into3Strapline.png
Eilis OBoyle
2022-09-19 11:17:14
2023-04-03 12:40:31
How Nonprofits can Mitigate Risk at a Time of Crisis