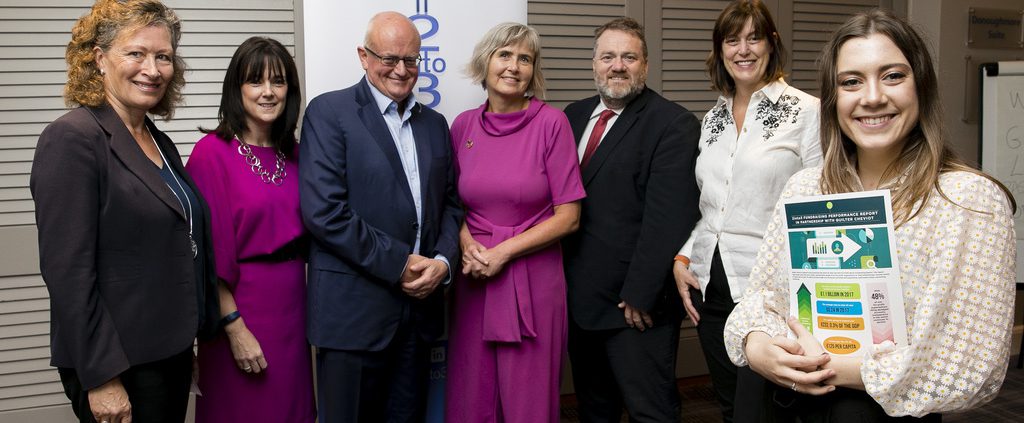 Growth in Philanthropy Accelerates for the Irish Not-for-Profit Sector
· Fundraised income increased 9%, rising for the 8th consecutive year
· Ireland's per capita giving is €233 compared to €395 in the U.K., €386 in N.Z. and €1,122 in the U.S.
· Transparency in the sector continues to decline significantly
· Average cost to raise €1 in 2017 was 24c
Complied annually by 2into3, this year's report, launched on Friday 27th September 2019, builds a year on year performance insight into fundraising by the Not-for-Profit sector in Ireland. It used a representative sample of not-for-profit organisations to chart philanthropic income trends in Ireland.
The report estimates Ireland's charitable giving to be at €1.1 billion in 2017, with Irish people giving an average of €233 annually and philanthropy forming 0.30% of Ireland's GDP. The figures are revealed in "The Irish Not-for-Profit Sector: Fundraising Performance Report 2019" published by 2into3 and supported by The Community Foundation for Ireland, Quilter Cheviot, BDO and Salesforce.org. The report can be accessed at 2into3.com
Dennis O'Connor, 2into3 Director said "the continued growth in philanthropy in Ireland is positive news for the sector, with this report we aim to stimulate debate, discussion and reflection, and to motivate civic and private stakeholders to support the efforts of the sector in continuing to enhance fundraising performance".
The report reveals the total fundraised income from philanthropic sources in 2017, the fundraising performance and mix of the sector year on year and the cost of fundraising by method. State funding accounted for 60% of the sector's total income in 2017, an increase of 8% from 2016.
48% of organisations filed abridged accounts in 2017, up 10% from the previous year and 21% from 2015, highlighting an accelerating decrease in transparency.
Niamh Carruthers, 2into3 Analyst and author of the report, called on organisations to look beyond the day-to-day and come together to petition for policy changes that will facilitate compliance and encourage transparency, benefitting the entire sector.
Download the report here