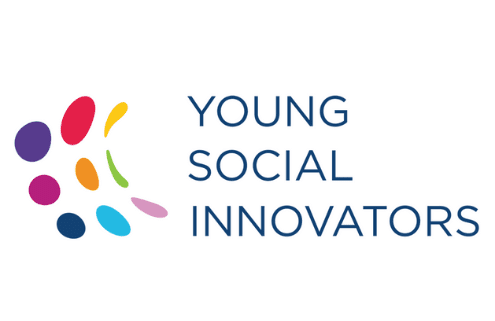 Chief Executive Officer – Young Social Innovators
About Young Social Innovators
Young Social Innovators (YSI) is a nonprofit organisation that empowers young people to use their talents, insights, passion and creativity to come up with innovative solutions to social challenges. Through fun and engaging programmes, learners are supported to create team-based action-projects on issues they care about, putting their innovative ideas into action to bring about positive social change for the benefit of people, communities and the environment.
Each year, some 15,000 young people across the country are supported to develop and submit hundreds of socially conscious projects to YSI, which in turn provides platforms and opportunities for young people to have their voices heard, bursaries to advance ideas to the next level, and prestigious awards to recognise their endeavours.
To find out more about YSI, visit: www.youngsocialinnovators.ie
About the Role
In partnership with the Board, the CEO will develop and evolve YSI's strategy, and continue to grow YSI's work nationally and internationally. The CEO will be accountable for leading and managing the YSI team to deliver the organisation's operational plan within existing resources; empowering, developing and supporting the team to grow and operate to the best of their ability.
The CEO will be the 'face' of YSI for education, industry, government, community groups, and the media. They will set the agenda, grow YSI's profile and reach within existing and new stakeholder groups – promoting the work of YSI, its mission and vision. They will ensure YSI has sustainable funding to run and support its programmes, and lead YSI's efforts in maintaining its financial and legal commitments.
To be successful in this role, the post holder will have excellent influencing and leadership skills with an innate ability to motivate, lead and inspire those around them. They will be a self-starter who thinks strategically about the future. They will have excellent interpersonal skills, underpinned by a strong business and commercial acumen, and the ability to build a strong team, culture, and an effective organisational structure with a drive for creativity, innovation and impact.
How to Apply
This recruitment campaign is being managed exclusively by 2into3 on behalf of Young Social Innovators. To apply, to discuss further, or to request a copy of the candidate briefing document, please contact Shannon Barrett at shannon.barrett@2into3.com or (086) 063-4938. Please send your CV and a cover letter outlining your suitability for the role, in Word doc format only. The closing date for applications is Friday 2 September 2022.