During the summer of 2019, 2into3 provided Consultation Services to Concern Worldwide to facilitate the progression of Concern Worldwide's Strategy for Private Sector Engagement.
Concern Worldwide's organisational strategic plan recognises the private sector as a key actor in eliminating poverty and Concern wished to identify opportunities to improve collaboration.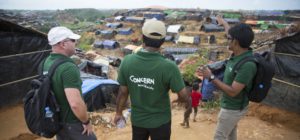 The Private Sector Engagement Strategy Project
Concern Worldwide requested 2into3's support to translate this objective into a coherent strategy. 2into3 started the process by facilitating a review of the current private sector engagement actions and then went on to identify future opportunities to deepen engagement with the sector.
The Project Process
Through workshops with key stakeholders from Concern's Ireland, UK and US offices and one-to-one meetings with the core Steering Group, 2into3 facilitated the Concern team to re-focus, identify and overcome the challenges they encountered and formulate the Private Sector Engagement Strategy. The strategy encompassed a set of measurable goals for up to 2025 with a supporting plan to deliver these goals. The final strategy was informed by a comprehensive review of the private sector engagement landscape, carried out by the Steering Group and facilitated by 2into3, demonstrating an understanding of best practice.
The final deliverable was a revised strategy document with a set of clear goals, defined roles and measurable targets. This document secured staff buy-in and motivation, as they were involved throughout the process and now have clarity regarding Concern's approach to the private sector.
Amy Rose McGovern, Private Sector Engagement Manager from Concern, said:
"Working with 2into3 helped us to focus our aim and objectives in terms of developing Concern's partnerships with the private sector. We benefitted greatly from the structured support received and we now have a strong engagement plan with which to move forward."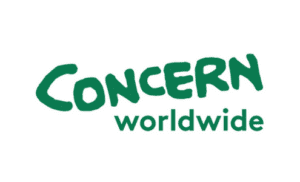 If you would like to discuss how 2into3 can help your organisation achieve its full potential please contact Dennis O'Connor, Director dennis@2into3.com or call direct on +353 (0)86 8162278