Why use a recruitment agency?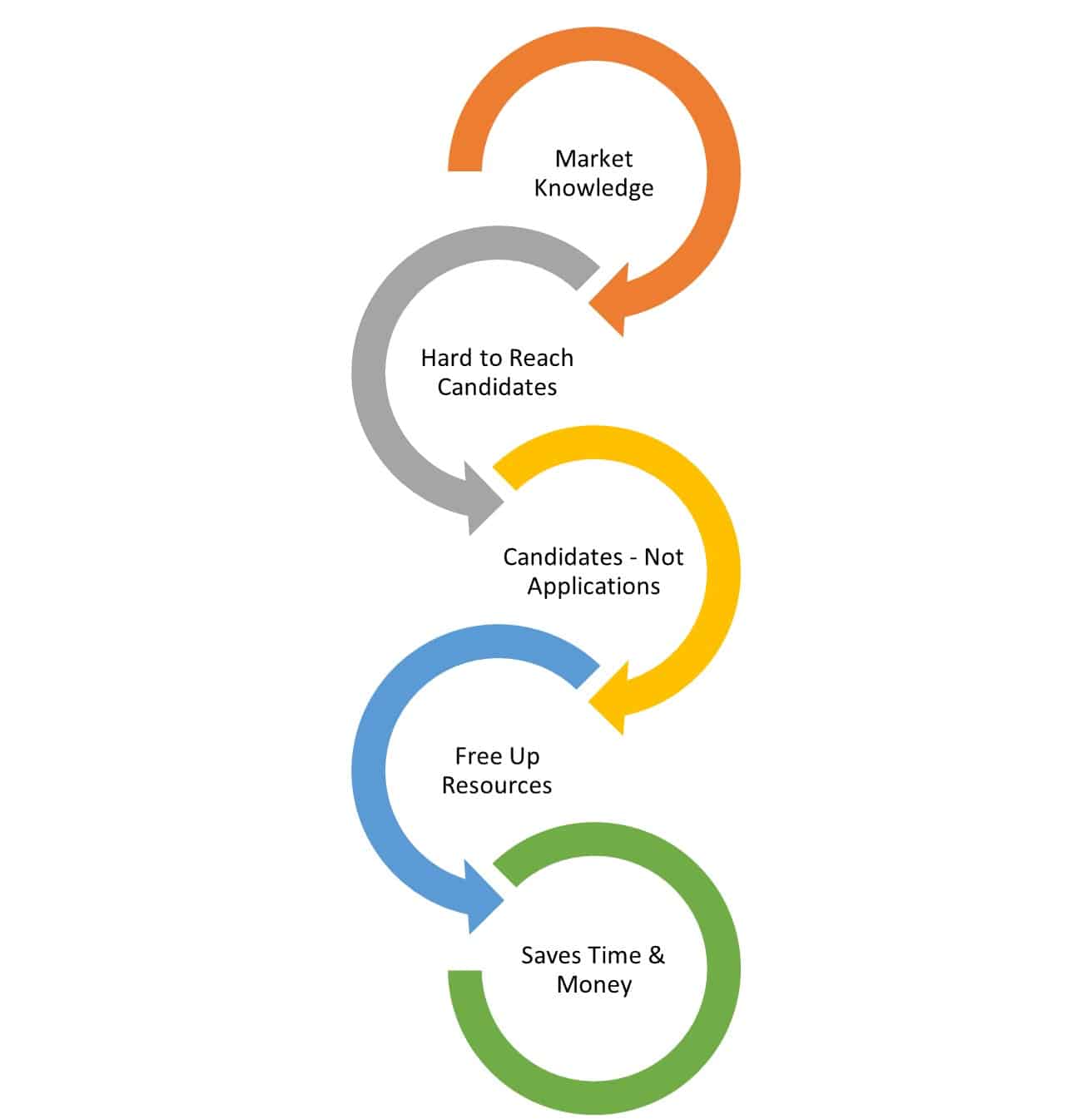 Market Knowledge
Just as you are an expert in your particular area of work, we've expert knowledge of the recruitment market. We know where to find the candidates for your job; we know where to advertise and promote your role, but more importantly, we have established connections throughout the nonprofit sector (and wider commercial sector as well). We also know what candidates are looking for, in terms of salary and career expectations. We use this to help you write the best job description, candidate brief and advertisement possible, to attract the best talent.
Hard to Reach Candidates
From 14 years of recruiting, we have an established network of senior level candidates who are seeking a career move and we know also how to reach out to others who may not be actively seeking a move but could potentially be the best candidate for the job, both in terms of skillset and cultural fit.
Candidates, not Applications
When we find those candidates, we have the screening and interview skills needed to separate the great from the good (and from the not so great or good), so you get a high quality shortlist, not a large number of applicants. We will work to refine the candidate profile to meet your exact requirements and ensure any candidates we present meet your criteria and are worthy of consideration. By working with experts who help secure the best possible fit, you reduce the financial and operational risk of a costly mis-hire.
Free Up Resources
It can be quite an onerous task for an organisation to prepare from scratch a detailed job description and a compelling advertisement for a role. This is before sifting through all the applications received to compile a shortlist, that you hope will contain the ideal candidate. Even then, there is more work to screen these candidates and arrange interviews with those you feel make the cut. Not only will we take on all of the above tasks (and more) we will do so in a manner that offers you the reassurance that those shortlisted are qualified and suitable.
At the beginning of any recruitment assignment, we will work with you to get a real insight into your organisation and culture, to understand exactly who you are looking for. We do this to ensure the shortlist of candidates will "fit" your organisation. Once we have a feel for the role and you are happy with the candidate briefing document, we will then work on the project without any need to disturb you, allowing you to focus on your core responsibilities.
For those organisations fortunate enough to have a standalone HR department, our management of the recruitment process will free your HR team to undertake more strategic and valuable people management activities, rather than time-consuming administration such as screening and replying to unsuccessful candidates. At the end of the interview process we will also negotiate terms and check references for the preferred candidate, again relieving you of these time consuming, but critical, tasks.
Saves Time & Money
There is a perception that it is expensive to use an external recruiter, but when all is considered it's can be more expensive to do it in-house. Spending too much of your limited time on the recruitment project, creates an opportunity cost, meaning your other core day to day activities are impacted eg less engagement with service users, less time building the current team or possibly less fundraising activity. As this is our recruitment team's sole focus, we ensure a faster turnaround than in-house where the tasks must be fitted-in around other work. This also translates into cost savings over the duration of the recruitment process.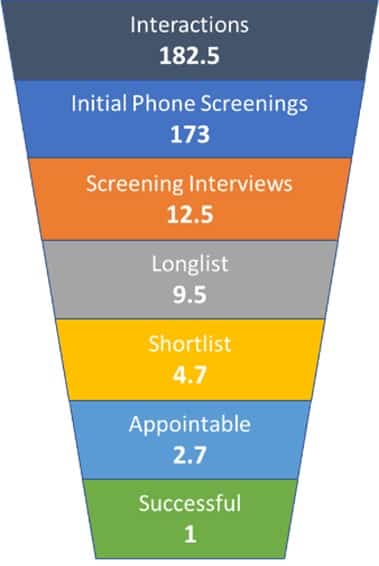 Usually an assignment takes 8-9 weeks. To illustrate the typical number of interactions required to arrive at a successful candidate, imagine a funnel. Following the placement of the job advert, up to 200 queries can be received. We respond to every individual query, and proceed to filter through the multi-layered process, until we secure the final successful candidate. At every stage our client still has full control of everything we do on their behalf. Some clients like to be updated on every step, others prefer to receive a pre-vetted short list of candidates, our recruitment approach allows for this flexibility.
Interested in our recruitment process?
Contact Fergal O'Sullivan, Head of Recruitment on +353 86 180 6051
Check out our current vacancies.
https://2into3.com/wp-content/uploads/2020/11/Recruitment-funnel-stats.jpg
566
379
Eilis OBoyle
https://2into3.com/wp-content/uploads/2022/12/2into3Strapline.png
Eilis OBoyle
2021-03-12 11:33:06
2021-08-12 16:54:01
Why use a recruitment agency?