2023 Budget: Supports for our Grant Services Clients
This year's budget comes at a time of massive uncertainty with the cost of living crisis, high energy, high inflation, and war in Ukraine. The government announced a "budget-within-a-budget" with €4.1 billion one-off measures supporting the €6.9 billion package to protect Irish people against this crisis. We have outlined the range of government supports that will affect our grants service and more importantly, how they will improve your nonprofit organisation. 
Department of Rural and Community Development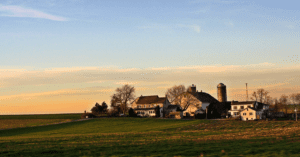 Rural Development, Regional Affairs and Islands – €201 million 
This programme saw a slight decrease from the 2022 levels, from €202.1 million to €201 million. With the allocation, we will see commitments to: 
Deliver Our Rural Future, rural recreation supports, and the Towns Centres First initiative.

 

Continue to invest in rural regeneration and development through a range of capital schemes, including the Rural Regeneration and Development Fund, Town and Village Renewal and the Outdoor Recreation Infrastructure Scheme.

 

Fund activity under the Department's capital programmes, including the next iteration of the LEADER programme, which is due to come into effect in 2023.

To ensure continued provision of lifeline transport services and the maintenance and upgrade of essential island infrastructure.

 
Community Development – €187 million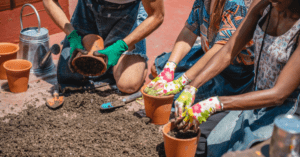 The level of support has increased with a 9% rise from the Government from 2022 from €171 million to €187 million this year. The programme aims to promote and support the development of inclusive communities, and in the community and voluntary sector. The allocation will see:  
Continued and improved delivery of all of community development schemes, with increases in funding for schemes such as SICAP, the Community Services Programme, supports for volunteering, and mentoring for social enterprises.

 

Strengthen local participation through supports for Public Participation Networks and Local Community Development Committees.

Increase funding under the newly established Community Centre Investment Fund. 

 
Arts & Culture, Tourism, Gaeltacht, Sport and Media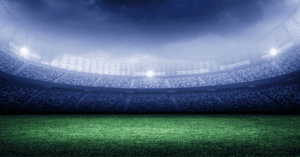 Sports and Recreation – €174.8 million 
This department saw a decrease in funding of 4% from €181.2 million in 2022 to €174.8 million in 2023. The government aims to promote to a healthier and more active society through sports participation. This programme will see the allocation:  
Provide additional support for Sport Ireland to support preparations for the Olympics and Paralympics in 2024 and to increase sports participation.

Sustain funding for Sports Capital and Equipment Programme.

Sustain funding for Sports Measures via the Dormant Accounts Fund.

 

Sustain funding for attracting major sporting events to Ireland.

 
Some of the selected new measures promoted by the department: 
Increased funding for Sports Ireland to support high performance athletics' preparation in the run up to the Olympics and Paralympics in 2024 – €4 million.

Increased funding for the implementation of the Sports Action Plan 2021- 2023 – €4 million.
New Measures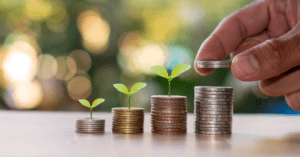 Selected new measures highlighted by the department include: 
Increased funding for key schemes such as the Local Improvement Scheme (+1m) and CLÁR (+0.5m) – €1.5 million.

Increased funding for the Outdoor Recreation Infrastructure Scheme in the context of the forthcoming National Outdoor Recreation Strategy – €1 million.

Increased funding for the Community Services Programme to implement a new funding model for supported organisations – €3.5 million.

Enhanced social community supports through the European Social Fund – €1 million o Increased funding for SICAP and similar type supports – €2.2 million.

Enhance volunteering supports (+€1m) and assisting the work completed by Public Participation Networks (+€0.4m) – €1.4 million.

Additional funding for the new Community Centres Investment Fund, which launched in 2022 and will benefit both rural and urban communities.
Contact Us
Public funding programmes have strict funding criteria and application processes. Our expert advice will guide you through the system to ensure you maximise the grant potential and achieve a successful outcome. Our experienced team will help you come to informed decisions that are in the best interests of your organisation going forward and planning for sustainability.  
In the last 2 years, our Grants Advisory team have managed 16 applications for the 2021 Sports Capital Grants for local clubs and NGBs. They secured a total of €2.4 million in grants with a success rate of 100%, with 50% of clients receiving full allocation of what they applied for.
For more information on 2into3's Grant Services, visit our page or contact Patricia Keenan directly on +353 (0)86 065 7347.
https://2into3.com/wp-content/uploads/2022/09/Budget-2023-cover-image-1.png
800
2400
Eilis OBoyle
https://2into3.com/wp-content/uploads/2022/12/2into3Strapline.png
Eilis OBoyle
2022-09-28 17:07:30
2022-10-13 14:57:08
2023 Budget: Supports for our Grant Services Clients