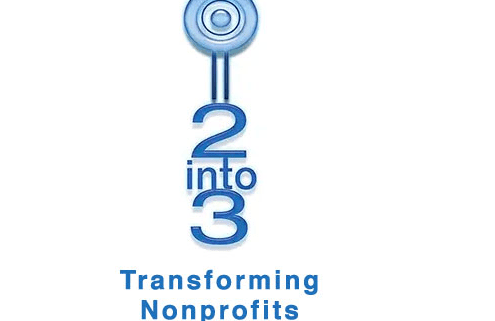 Recruitment Consultant – 2into3
2into3 work with mission-driven organisations to build capacity and help to ensure they can continue to have a transformative impact on society in Ireland and the world. 2into3's practice areas comprise recruitment, consultancy and research. Since its foundation in 2006, 2into3 has successfully recruited a range of senior management positions on behalf of Ireland's leading nonprofit organisations and is the leading recruiter of management talent for the Irish nonprofit sector.
2into3's portfolio of recruitment spans across a wide array of areas including fundraising, operations, HR, finance and specialist roles in areas such as housing and social services. In 2020, 2into3 recruited 23 different roles, ranging from CEO level to senior and middle management roles; this figure will be exceeded in 2021.
As 2into3's scale of recruitment activity continues to grow, we are seeking to add a full-time Recruitment Consultant to our team to deliver a range of end-to-end assignments and help to ensure 2into3 maintains its position as the market leader for nonprofit recruitment.
Recruitment Consultant
Reporting to the Head of Recruitment, the Recruitment Consultant will be responsible for delivering end-to-end recruitment assignments for 2into3's clients, for both middle management and senior-level positions. Following 2into3's process, the Recruitment Consultant will manage the full end-to-end recruitment cycle and will ensure assignments are delivered in a timely manner and to the highest level of service. The Recruitment Consultant will help to maintain and further strengthen 2into3's place as the leading recruiter of talent for the Irish nonprofit sector.
2into3 is seeking an experienced recruitment or HR professional with an interest in working with a variety of nonprofit clients on assignments across a number of role functions. We are looking for candidates with a demonstrable interest in the nonprofit sector and a track record of achievement in end-to-end recruitment. The successful candidate will possess excellent relationship management and communication skills, an aptitude for recruiting and they will be comfortable managing a range of senior level stakeholders, both in terms of clients and candidates.
If you are seeking a unique opportunity in talent acquisition within the nonprofit sector, then we would like to hear from you. To apply please send your CV in Word format to Shannon.barrett@2into3.com. The closing date for applications is Friday 5 November.  For more information on 2into3 please see www.2into3.com.