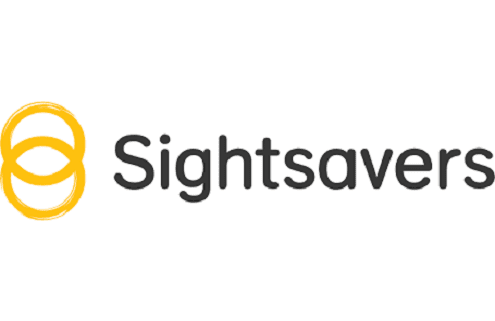 Public Engagement Programme Manager
About Sightsavers
Sightsavers is a leading international NGO working to prevent avoidable blindness, restore sight and advocate for social inclusion and equal rights for people with disabilities. Operating programmes in more than 30 low and middle income countries, Sightsavers tackles the main causes of avoidable blindness including cataract and a group of neglected tropical diseases such as river blindness and trachoma.
Sightsavers Ireland was established in 2003 and is an independent affiliate that works to actively support the work of the global Sightsavers organisation. One aspect of this support is increasing the knowledge of, and mobilisation of support among the Irish public for a) disability inclusive development; b) the Sustainable Development Goals (particularly as it relates to disability inclusive development); and c) Ireland's overseas aid programme.
About the Role
Sightsavers Ireland are looking to appoint a new Public Engagement Programme Manager, a new role within the organisation, to increase the knowledge of, and the mobilisation of support among the Irish public for Sightsavers' cause. This is achieved through their school projects, public events and their campaigning work. These public engagement initiatives are a key component of Sightsavers Ireland's strategy and will be the primary responsibility of the successful candidate.
The role will also lead the delivery of the Irish Aid funded Public Engagement programme, strategically designing activity to meet objectives while strengthening Sightsavers profile and relationship with the public and Irish Aid.
To succeed in this role, the post holder must have extensive previous public engagement experience, and a proven ability to work on their own initiative, while working as part of a team. The successful candidate will have INGO experience and/or a deep understanding of developmental and disability issues. The postholder will have strong experience working with internal and external stakeholders, will be solution-focused, and have excellent verbal, written and digital communication skills.
As an equal opportunity employer, we actively encourage applications from all sections of the community. Sightsavers is a Disability Confident Leader and qualified people living with a disability are particularly encouraged to apply.
How to Apply
To apply, to discuss further, or to request a copy of the candidate briefing document, please contact Susan Kennedy at susan.kennedy@2into3.com or (086) 792 4696. Please send your CV and a cover letter, in Word doc format only. The closing date for applications is Friday 13 August.