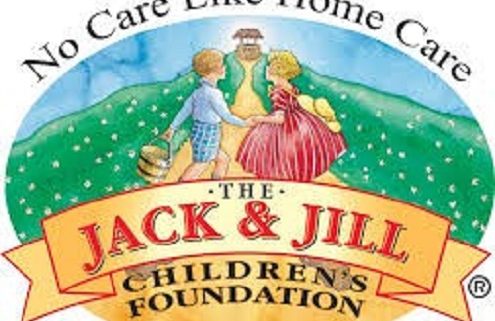 Head of Fundraising
About The Jack & Jill Children's Foundation
The Jack & Jill Children's Foundation was set up in 1997 by Jonathan Irwin and his wife Mary Ann O'Brien, in memory of their son Jack who suffered a brain trauma shortly after birth that left him developmentally delayed and in need of around the clock care.  Jack was cared for at home for 22 months, until he passed away and his parents vowed that no other family should have to walk this difficult care journey alone.
Today, the Jack & Jill Children's Foundation is a nationwide registered children's charity that funds and delivers specialist home nursing and end-of-life care for 396 children with highly complex medical conditions from birth to 6 years of age.  These are children with neurodevelopmental issues, including brain injury, genetic diagnosis and severe cerebral palsy.  Its end of life service is offered to children under six who need it, regardless of their diagnosis.  Unfortunately, many of the children under Jack & Jill's care have undiagnosed conditions, they are so rare.
The charity mobilises an army of nurses and carers, while funding and operating its unique child and family centred service, seven days a week, with no waiting list.
About the Role
The Jack & Jill Children's Foundation is recruiting for a Head of Fundraising to raise more awareness, funds, and pride in Jack & Jill, through ongoing fundraising activity and longer-term strategic planning and income diversification. A key part of the role will be developing the Fundraising Plan to make the most of Jack & Jill's 25th Anniversary Year in 2022 and the successful candidate will be central to the charity's Strategic Plan 2025.
To succeed in this role, the post holder must have extensive previous experience in the management of external stakeholders, particularly corporate partnerships, and a proven ability to work on their own initiative, while leading and managing the team. They will be someone who can think strategically and act tactically to get results, and have excellent verbal, written and digital communication know how. Additionally, the post-holder will be self-motivated and passionate about the charity's purpose and have the ability to raise funds by telling the Jack & Jill story.
How to Apply
To apply, to discuss further, or to request a copy of the candidate briefing document, please contact Susan Kennedy at susan.kennedy@2into3.com or 086 792 4696. Please send your CV and a cover letter, in Word doc format only. The closing date for applications is Friday 1 October.