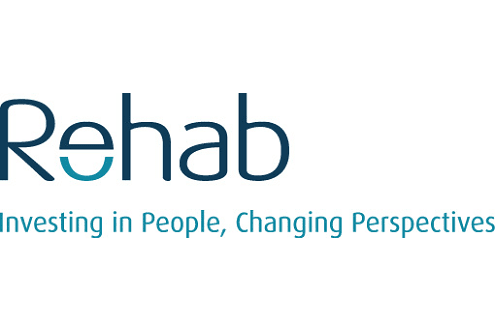 Head of Fundraising – Rehab Group
About Rehab Group
The Rehab Group are an independent voluntary organisation that have been providing services and support for people with disabilities for more than 70 years. They are a rights-based and inclusion-focused organisation, campaigning and advocating on behalf of the people who use their services and their families – empowering those they support to lead more independent lives and play an active and meaningful role in their communities.
Rehab Group work closely with State funders and private organisations to deliver services and fulfil contracts in every county in Ireland and in Scotland and Poland. They are a major employer, with 2,900 dedicated and committed employees, including being the largest employer of people with disabilities in Ireland through their social enterprises. They are an internationally recognised and pioneering charity, enabling more than 10,000 people with disabilities to live lives of their choosing. To learn more about Rehab's work, please visit their website.
About the Role
The Rehab Group are seeking a new Head of Fundraising who can build out a fundraising team to support the organisation at a pivotal time and capitalise on Rehab's recognisable brand and network of centres throughout Ireland. Through this network, they will create local and national fundraising campaigns to support the delivery of the group's organisational strategy, developing sustainable and where possible unrestricted funding, whilst embracing innovation and digital transformation.
Reporting to the Director of Corporate Affairs, the Head of Fundraising will implement a comprehensive fundraising strategy aligned with the organisation's five-year strategy, objectives, and values; and ultimately generate income to further support the programmes and services of the Rehab Group.
This is an exciting new role aimed at ambitious fundraising professionals who are seeking a challenging position in the social care, educational and social enterprise sector.
The successful candidate will be an experienced fundraiser with tenacity, a strategic mindset and a demonstrable track record in delivering national fundraising campaigns and building and maintaining relationships with corporates and high-net worth individuals. They will also be a proven leader with the ability to work across the organisation as part of the Wider Leadership Team, and build out a strong fundraising team which supports the fundraising function and overall strategic direction of the organisation.
How to Apply
To apply, to discuss further, or to request a copy of the candidate briefing document, please contact Shannon Barrett at shannon.barrett@2into3.com or (086) 063-4938. Please send your cover letter and CV in Word doc format only. The closing date for applications is Friday 24 November.