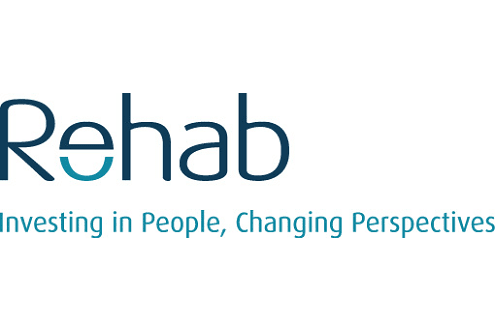 Head of Advocacy and Campaigns – Rehab Group
About Rehab Group
Rehab Group are an independent voluntary organisation that have been providing services and support for people with disabilities for more than 70 years. They are a rights-based and inclusion-focused organisation, campaigning and advocating on behalf of the people who use their services and their families – empowering those they support to lead more independent lives and play an active and meaningful role in their communities.
Rehab Group work closely with State funders and private organisations to deliver services and fulfil contracts in every county in Ireland and parts of Scotland and Poland. They are a major employer, with 2,900 dedicated and committed employees, including a large number who are employed in their social enterprises. They are an internationally recognised and pioneering charity, enabling more than 10,000 people with disabilities to live lives of their choosing.
To learn more about Rehab's work, please visit their website.
About the Role
Rehab Group's 'Delivering Our Future' five-year strategic plan (2021-26) highlighted the need to further amplify the voice of the people who use their services at a national level. As a result, an opportunity has arisen for an experienced individual with a strong understanding of the political landscape, to fill the position of Head of Advocacy & Campaigns with Rehab Group.
Reporting directly to the Director of Corporate Affairs, the Head of Advocacy and Campaigns will be responsible for developing the organisation's capacity to provide opportunities with, and on behalf of, people with disabilities and strengthen their voice in Irish policy. The post-holder will lead the research, creation and production of all major Rehab Group advocacy, lobbying, public affairs, and proactive and reactive grassroots campaigns – enabling Rehab to become an active sector voice.
In order to be successful in this role the post holder will be proactive, articulate and well-networked in the political framework in Ireland, with experience in running advocacy led campaigns and a track record of influencing change. They will have empathy for the needs of service uses, work on their own initiative and always striving to improve the status quo to ensure that Rehab service users and students needs are met.
How to Apply
To apply, to discuss further, or to request a copy of the candidate briefing document, please contact Shannon Barrett at shannon.barrett@2into3.com or (086) 063-4938. Please send your CV and a cover letter, in Word doc format only. The closing date for applications is Friday, 27 January 2023.