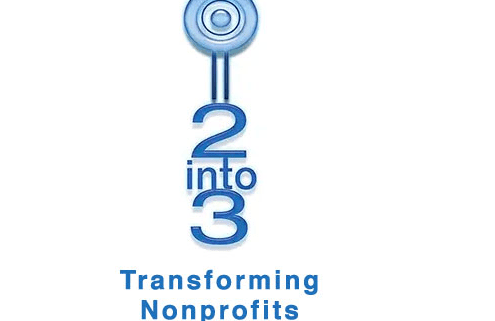 Associate Strategic Planning Consultant
About the Opportunity
As the scale and demand of 2into3's Strategic Planning Practice continues to increase, we are seeking to engage an Associate Strategic Planning Consultant to lead the delivery of strategic planning assignments for 2into3 with a variety of clients across the non-profit sector.
Once terms to engage in strategic planning services are agreed between 2into3 and the client, the Associate Strategic Planning Consultant will assume responsibility for delivering the agreed plan and process, from start to finish. The Associate Consultant will work to an agreed schedule and follow 2into3's methodology throughout – remaining flexible and responsive to the client needs.
2into3 is seeking an experienced and talented individual with a commitment to the nonprofit sector and a proven understanding of end-to-end strategic planning. Candidates must be comfortable delivering and project managing all aspects of the strategic planning process including conducting research and analysis, organising and facilitating consultations and meetings, preparing client-ready documents, and all project administration. They will be highly organised and motivated, possessing strong relationship management and communication skillsets. The Associate Strategic Planning Consultant should be able to work independently to manage a pipeline of assignments, and they will need to be flexible to work on assignments as required.
About 2into3
2into3 works with mission-driven organisations to build capacity and help to ensure they can continue to have a transformative impact on society in Ireland and the world. 2into3's Strategic Planning Practice works with organisations across the sector to develop strategic plans and navigate organisational change. We have demonstrable expertise and experience in guiding organisations through 2into3's strategic planning process, and providing clarity when tackling the obstacles that are preventing organisations from moving forward.
How to Apply
If you are interested in this role, please submit an expression of interest and copy of your CV (Word document format only) by e-mail. Please direct any questions to Luna Atkins, Strategic Planning Lead: luna.atkins@2into3.com
Closing date for applications is Friday 4th February 2022.