Thank you for attending our 'Planning your LEADER project' webinar on Tuesday 8th June, in conjugation with The Wheel. There were 74 attendees who participated in our Q&A section and interactive polls. Our consultant, Patricia Keenan, recapped on the first webinar, 'Introduction to LEADER funding', and provided the next steps in applying for LEADER funding.
The aim of the Transitional LEADER Programme is to allow locally-led rural development projects to continue to be delivered using the current LEADER model until the new EU programme commences in 2023. The Transitional LEADER Programme came into effect on 1st April 2021. This focuses on Economic Development, Enterprise Development, Job Creation, Social Inclusion and Rural Environment.
There are 7 key principles of the LEADER programme: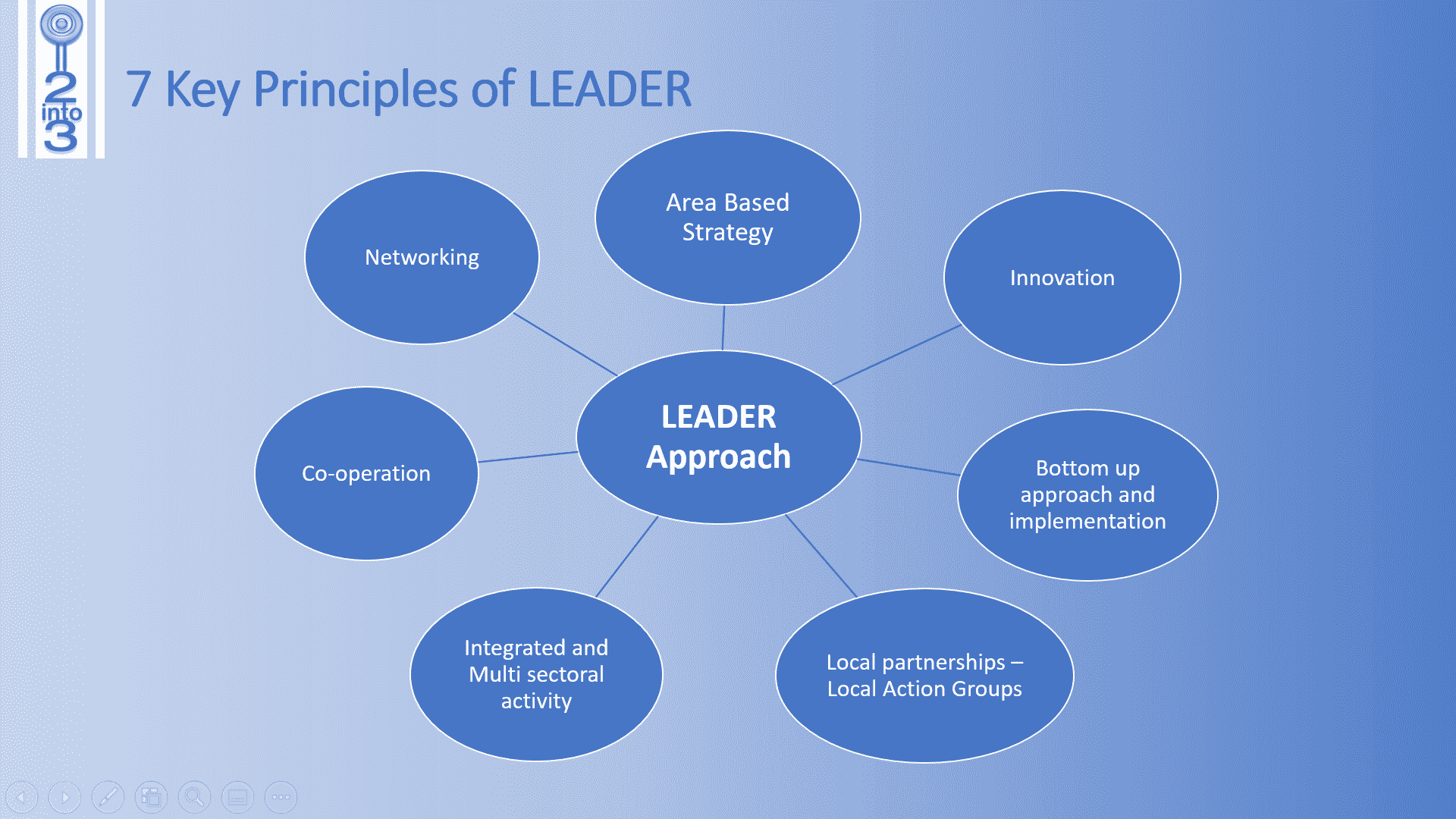 Patricia outlined the eligibility requirements, what is included and excluded. LEADER funding is available to rural communities outside the boundaries of Dublin, Galway, Waterford, Cork and Limerick. The beneficiary of the project can be a private business or community based group responsible for initiating and implementing the LEADER project. LEADER funding is only granted to projects that can be successfully implemented and will positively impact the community.
Patricia then discussed the application process. The first stage- 'expression of interest' and the second stage- 'full application'. Patricia detailed the process around each of these stages.
This webinar was the second in our three- part series. Our next LEADER funding webinar is on 22nd June from 10:30am to 12:00pm, register here if you would like to attend our free webinar. It will be an interactive session highlighting follow-up supports for project applications. It will also feature a panel discussion with organisations with experience in LEADER funding application and implementation.
If you missed this webinar, you can watch the recording here. If you would like to find out more about LEADER funding, contact Patricia Keenan.
https://2into3.com/wp-content/uploads/2021/06/planning-your-1.png
1200
1200
Eilis OBoyle
https://2into3.com/wp-content/uploads/2021/03/2into3-transformingnonprofits.png
Eilis OBoyle
2021-06-09 15:02:07
2021-06-09 15:03:25
Thank you for attending 'Planning your LEADER project' webinar